A Word To Keep In Your Heart
A Word To Keep In Your Heart
These two passages touched our hearts during gathering of wisdom on Sunday March 24, 2013. Tell us what you think and how you felt while reading it.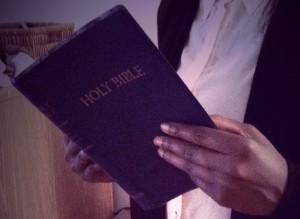 Ephesians 1:14-23 (KJV) says,
14 Which is the earnest of our inheritance until the redemption of the purchased possession, unto the praise of his glory.
15 Wherefore I also, after I heard of your faith in the Lord Jesus, and love unto all the saints,
16 Cease not to give thanks for you, making mention of you in my prayers;
17 That the God of our Lord Jesus Christ, the Father of glory, may give unto you the spirit of wisdom and revelation in the knowledge of him:
18 The eyes of your understanding being enlightened; that ye may know what is the hope of his calling, and what the riches of the glory of his inheritance in the saints,
19 And what is the exceeding greatness of his power to us-ward who believe, according to the working of his mighty power,
20 Which he wrought in Christ, when he raised him from the dead, and set him at his own right hand in the heavenly places,
21 Far above all principality, and power, and might, and dominion, and every name that is named, not only in this world, but also in that which is to come:
22 And hath put all things under his feet, and gave him to be the head over all things to the church,
23 Which is his body, the fulness of him that filleth all in all.
Luke 22: 39-46 (KJV) says,
39 And he came out, and went, as he was wont, to the mount of Olives; and his disciples also followed him.
40 And when he was at the place, he said unto them, Pray that ye enter not into temptation.
41 And he was withdrawn from them about a stone's cast, and kneeled down, and prayed,
42 Saying, Father, if thou be willing, remove this cup from me: nevertheless not my will, but thine, be done.
43 And there appeared an angel unto him from heaven, strengthening him.
44 And being in an agony he prayed more earnestly: and his sweat was as it were great drops of blood falling down to the ground.
45 And when he rose up from prayer, and was come to his disciples, he found them sleeping for sorrow,
46 And said unto them, Why sleep ye? rise and pray, lest ye enter into temptation.
May the grace of God follow you through your daily endeavors!!!