Prophetic-Deliverance Hour With Dr. Pauline Walley-Daniels 2017: Year of Progressive Intercession For Divine Intervention and Manifestation
Prophetic-Deliverance Hour With Dr. Pauline Walley-Daniels 2017: Year of Progressive Intercession For Divine Intervention and Manifestation
Prophetic-Deliverance Hour
With
Dr. Pauline Walley-Daniels
 2017: Year of Progressive Intercession
For Divine Intervention and Manifestation
9 Days Prayer Fast to Open Doors for Evangelism
April 3-11, 2017
Part III
Third Segment
Day Seven-Nine, Sunday to Tuesday, April 9-11, 2017
Prayer Focus: Wisdom to Keep and Nurture Souls with the Fear of God
Introduction:
The Great Commission: The Great Commission is one of the mandates that the Lord has given to everyone who claims to be a Christian. It is about drawing souls to Christ wherever we are, wherever we go, and wherever we find ourselves.
If the Lord is calling people into ministry, it will be for evangelism.
Matthew 28:19 Go ye therefore, and teach all nations, baptizing them in the name of the Father, and of the Son, and of the Holy Ghost:
When the Samaritan woman met the Lord at the well, she run out into the streets of the city, announcing her encounter, which became a natural invitation for people to desire what she had just received. Her testimony was enough to draw souls into the kingdom of righteousness. Her desire for sexual perversion was instantly changed to that of drawing souls to the Lord.
John 4:16 Jesus saith unto her, Go, call thy husband, and come hither.
John 4:28 The woman then left her waterpot, and went her way into the city, and saith to the men,
John 4:29 Come, see a man, which told me all things that ever I did: is not this the Christ?
John 4:30 Then they went out of the city, and came unto him.
John 4:31 In the mean while his disciples prayed him, saying, Master, eat.
John 4:32 But he said unto them, I have meat to eat that ye know not of.
Winning or Stealing Souls: What is our commission? Whose voice are we hearing?
Are we called to win souls into the kingdom of righteousness, or commissioned to steal souls by robbing another fellowship gathering?
Are we called to advance the kingdom of righteousness or called to destroy what another person has built against the kingdom of darkness?
Are we populating advocating righteousness or populating the kingdom of darkness?
God is not an author of confusion. He does not change his word. He is a covenant keeping God. He is the same yesterday, today, and forever more. Hebrews 13:8.
The Assignment: Yes, everybody is assigned to work in various aspect of the kingdom, but none is officially assigned to stand alone or to destroy the existing work. The Lord came to establish but not to destroy. We must learn to work in the existing vineyard and help it to flourish but not to pull it down. Satan is the spirit of division. Constant and continuous division weakens the kingdom as the devil uses it to discourage many churchgoers to become vagabonds and fugitives. The spirit of division makes it difficult for souls to be established in their destinations as purposed by divine order.  Division causes lack of growth and development of churchgoers who have become vagabonds and fugitives.
Where are assigned to?
Where are you going?
What has the Lord said?
What are you doing?
Where did the Lord establish you?
Where are you standing?
Need for Evangelism: Everybody wants to have a church, but very few thinks and sees the need for evangelism. Instead of soul winning, many are involved in soul stealing and robbery, where people are lured with titles and positions to occupy some form of leadership office, even when their character and behavior is short of Christian moral values.
Matthew 7:13  Enter ye in at the strait gate: for wide is the gate, and broad is the way, that leadeth to destruction, and many there be which go in there at:
The Rolling Stones Syndrome: In recent times, the race is full of vagabonds and fugitives who are rolling from one church to another. Some are dividing and splitting denominational fellowships and creating confusion with false prophecies and demonic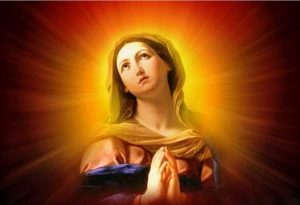 assumptions. Church forming has become a competition even when people are not qualified and are living immoral lifestyles. Sexual perversion is no longer a moral issue in many pulpits.
Isaiah 29:5 Moreover the multitude of thy strangers shall be like small dust, and the multitude of the terrible ones shall be as chaff that passeth away: yea, it shall be at an instant suddenly.
Galatians 5:19–20 Now the works of the flesh are manifest, which are these; Adultery, fornication, uncleanness, lasciviousness, Idolatry, witchcraft, hatred, variance, emulations, wrath, strife, seditions, heresies, Envying, murders, drunkenness, revellings, and such like: of the which I tell you before, as I have also told you in time past, that they which do such things shall not inherit the kingdom of God.
Fear of God: From the pulpit to the pew, there are very little conversations about righteousness. The focus is on self and ego boosting activities. The desires are all about personal wants and wishes, but nothing about the kingdom of righteousness. Hence, people do not have anything to say about the need for the fear of God. The feel good message has become the lure for successful catch-trap. Anything that lures is good enough to swell up the pot of rice, and people can come in and eat-all-you-can to their satisfaction, as long as you do not tough worldly (sinful) passions.
But, how many of these catches can be presented as real fish for the kingdom of righteousness?
How many of these catches are good for the master's banquet table?
How many of these catches can stand the test of time?
Rolling stones are not stable; they will soon be blown away like chaffs. Hahaha..!!! They are touchy, easily offended, and fault finders. Everyone and everybody are wrong except themselves. They are babies who want daily pampering and petting like teddy bears.
Psalm 1:1 Blessed is the man that walketh not in the counsel of the ungodly, nor standeth in the way of sinners, nor sitteth in the seat of the scornful.
Psalm 1:2 But his delight is in the law of the LORD; and in his law doth he meditate day and night.
Psalm 1:3 And he shall be like a tree planted by the rivers of water, that bringeth forth his fruit in his season; his leaf also shall not wither; and whatsoever he doeth shall prosper.
Psalm 1:4 The ungodly are not so: but are like the chaff which the wind driveth away.
Fear of Righteousness: If you preach and teach about the need for righteousness, your congregation members may suddenly receive a vision from the Lord of this world to go start another fellowship where they will be free to do whatever they want without biblical hindrances.
Job 21:18 They are as stubble before the wind and as chaff that the storm carrieth away.
Fear of Discipline and Correction: If you should preach or teach on any topic that centers on discipline and correction, somebody will receive a prophecy that may redirect the congregation members to another place where freedom of lifestyle is openly welcome, because there is no for road signs to hell. It is a freeway and everyone is free to interpret the bible to suit their own belief system, so long as it does not affect them.
Isaiah 5:24  Therefore as the fire devoureth the stubble, and the flame consumeth the chaff, so their root shall be as rottenness, and their blossom shall go up as dust: because they have cast away the law of the LORD of hosts, and despised the word of the Holy One of Israel.
Lack of Genuine Evangelism: Hence, there is little work to be done for soul winning. The true details of evangelism are no longer necessary, so long as we can gather the people for a type of party in the name of a church. "Just invite the people to come."  Many pulpits are operated by people who are indulging in all manner of social iniquities. The pews are occupied with people who are captured by lustful passions. New generation of people are inheriting parental iniquities, and are swimming in deception. The invitation to join such fellowships is not based on genuine evangelism, but increase of selfish gain, worldly passions and ungodliness.
Desperate Seekers: There are people who are sin-sick-souls desperate for solutions. Sin-
sick-souls are people who are troubled by generational and environmental iniquities. Some souls are trying to be morally right, yet, their souls are sick as a result of ungodliness.
The truth is that sinners are everywhere in our environment seeking help.
Many are sick, many are weak, many are confused and many are dying.
In the bid of seeking solutions, some are contemplating suicide, some are drugging and doping themselves, and others are wandering about seeking refuge.
Matthew 10:7  And as ye go, preach, saying, The kingdom of heaven is at hand.
Matthew 10:8  Heal the sick, cleanse the lepers, raise the dead, cast out devils: freely ye have received, freely give.
Conversations of the Mind and Heart: Some of the conversations of the mind and heart that need to be answered are crucial if only we will pay attention to the truth.
The frequent conversation of the mind is: "What must I do to be saved and delivered?"
The Lord response to you and me is: "Whom shall I send, and who will go?"
Let you and me respond and say: "Here am I, send me."
Isaiah 6:8 Also I heard the voice of the Lord, saying, Whom shall I send, and who will go for us? Then said I, Here am I; send me.
Fruitfulness: Beloved, let us stop producing chaff-like congregational members and fake churches that have no root in righteousness.
Let us stop making church a business venture for money making.
Let us stop deceiving people for vain glory.
Let us stop preaching and prophesying lies to the innocent.
Let us stop bewitching one another and focus on the work of excellence.
Let us stop duplicating one another's gifts and talents as though it is our brain child.
Let us stop manufacturing prophecies to lure people into our environment.
Let us be fruitful.
Let us fear the Lord.
Let us imbibe righteous living.
Let us seek the truth and know the truth.
The burden of the Lord is about soul winning and not soul stealing.
Therefore, let us win souls, and nurture them with purity of heart in order to produce the fear of God in every aspect of our lives endeavor. Let the fruit of our vineyard be good and not evil oriented. Let us fear God and teach others to live righteously.
Let us pray: Thy kingdom come. Thy will be done in earth as it is in heaven… (Matthew 6:10)
Scriptures: Acts 16:25-31; Isaiah 58:512;
Act 16:25 And at midnight Paul and Silas prayed, and sang praises unto God: and the prisoners heard them.
Act 16:26 And suddenly there was a great earthquake, so that the foundations of the prison were shaken: and immediately all the doors were opened, and every one's bands were loosed.
Act 16:27  And the keeper of the prison awaking out of his sleep, and seeing the prison doors open, he drew out his sword, and would have killed himself, supposing that the prisoners had been fled.
Act 16:28 But Paul cried with a loud voice, saying, Do thyself no harm: for we are all here.
Act 16:29 Then he called for a light, and sprang in, and came trembling, and fell down before Paul and Silas,
Act 16:30 And brought them out, and said, Sirs, what must I do to be saved?
Act 16:31 And they said, Believe on the Lord Jesus Christ, and thou shalt be saved, and thy house.
Isaiah 58:5 Is it such a fast that I have chosen? a day for a man to afflict his soul? is it to bow down his head as a bulrush, and to spread sackcloth and ashes under him? wilt thou call this a fast, and an acceptable day to the LORD?
Isa 58:6 Is not this the fast that I have chosen? to loose the bands of wickedness, to undo the heavy burdens, and to let the oppressed go free, and that ye break every yoke?
Isa 58:7 Is it not to deal thy bread to the hungry, and that thou bring the poor that are cast out to thy house? when thou seest the naked, that thou cover him; and that thou hide not thyself from thine own flesh?
Isa 58:8 Then shall thy light break forth as the morning, and thine health shall spring forth speedily: and thy righteousness shall go before thee; the glory of the LORD shall be thy rereward.
Isa 58:9 Then shalt thou call, and the LORD shall answer; thou shalt cry, and he shall say, Here I am. If thou take away from the midst of thee the yoke, the putting forth of the finger, and speaking vanity;
Isa 58:10 And if thou draw out thy soul to the hungry, and satisfy the afflicted soul; then shall thy light rise in obscurity, and thy darkness be as the noonday:
Isa 58:11 And the LORD shall guide thee continually, and satisfy thy soul in drought, and make fat thy bones: and thou shalt be like a watered garden, and like a spring of water, whose waters fail not.
Isa 58:12 And they that shall be of thee shall build the old waste places: thou shalt raise up the foundations of many generations; and thou shalt be called, The repairer of the breach, The restorer of paths to dwell in.
Prayer Points:
Pray for the burden for souls to be drawn and planted in the right place.
Pray for new converts not to be deceived and confused.
Pray that new converts will not join the associates of vagabonds and fugitives who resist authority and correction.
Pray against the conglomerates of witch-hunters not to gain access to our pulpit and congregation members to lure them into perdition.
Pray against ministerial bewitchment and false prophecies that encourages church splitting and division.
Pray for genuine evangelism against deceptive lure that destroys the purpose of advancing the kingdom of righteousness.
Pray for the fear of God to arrest the hearts and minds of new converts to be stable and humble.
Pray for the souls to experience the fruit of the spirit and its utilization in their daily endeavors.
Pray for souls to be involvement in the expansion of the kingdom of righteousness by knowing the truth.
Pray that you will have the spirit of truth that ignites the hunger and thirst for righteousness.
Pray that souls will not be lured by worldly passions and satanic ploy.
Pray against the spirit of deception and itching ears that causes souls to wander and seek the wrong relationship.
© 2017 Dr. Pauline Walley-Daniels
www.paulinewalley.org
Prophetic Deliverance Hour with Dr. Pauline Walley-Daniels
click the link below to join us On-Air Online 24/7